"A gift that's already 30 years old ...can you really give it to someone as a present?" wondered Jasmin when her daughter received a QUADRO construction set from her mother-in-law. She wondered whether the scaffolding would really withstand the weight of her daughter or whether it was perhaps already getting on in years.
"Clear answer, it holds!" was her conclusion.
... but let's start at the beginning: Our story begins in 1993 with the QUADRO Universal, which Christoph, Jasmin's husband, was given as a gift as a little brat for his fifth birthday. It goes without saying that he was very happy about the present. But what's more, even as a toddler and later as a teenager, he knew how to use his toys sustainably - even if the topic wasn't so trendy at the time. He had his construction set in use until the age of fifteen; sometimes it was a little less prominent, sometimes more. But it was always set up somewhere: in the basement or in the garden, with a slide or without, as a climbing tower and then later as a soccer goal.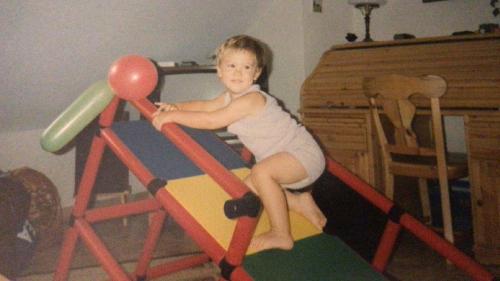 The assembly instructions were lost very early, but that didn't stop him from rebuilding his scaffold over and over again. The cardboard box, however, was always there (and still is), so when he moved out of home, he just stashed his QUADRO in it for his mom to put away. It didn't really fit into his new shared apartment life.

He specifically asked his mother not give it away, even if she would have liked to get rid of many children's things that had accumulated. Who knows what else the QUADRO might be useful for. 
And indeed! When little Leni was born, Christoph's mother immediately thought of QUADRO. Jasmin and Christoph, however, thought it was too early because their daughter was still too small.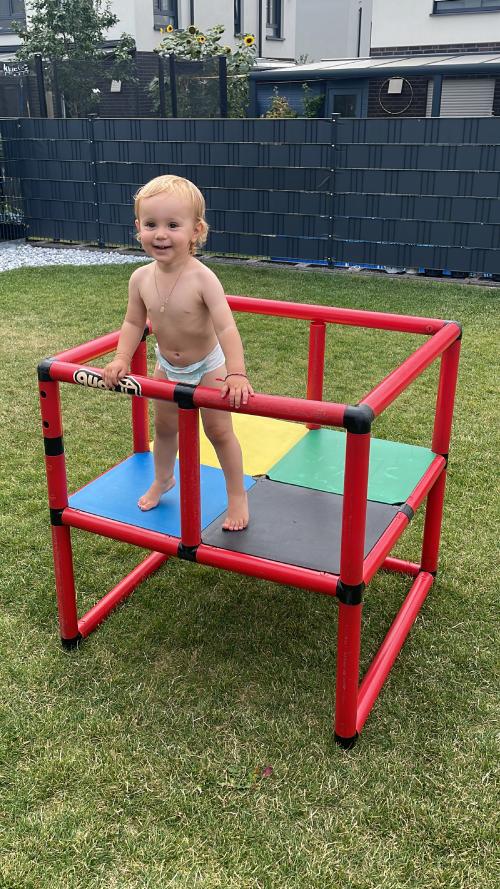 On her own birthday, Grandma Gabi then just built the climbing frame anyway. The little one was very happy despite her young age and played exuberantly with it - already during the construction, when she put it together with the grandma. 
The first climbing attempts quickly showed that the tubes, plates and screws had survived the 30 years unchanged in quality. Now the couple was fully convinced, and so the construction kit found its way back into Christoph's home. The young parents are still impressed by how long the climbing frame has lasted.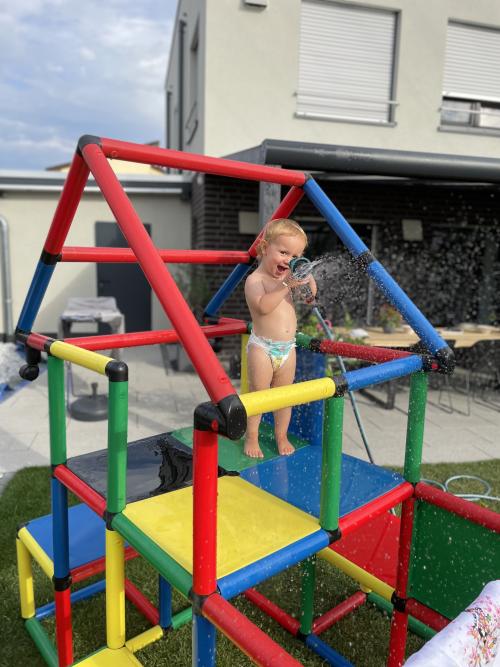 They were even so enthusiastic that they wrote to us. And it paid off: QUADRO gave them a Beginner Construction Kit for this great story and beautiful pictures. In Berry. Because Jasmin thinks the color is great – it goes so nicely with the rooms and gives the interiors a whole new look because of the calm pastel tone.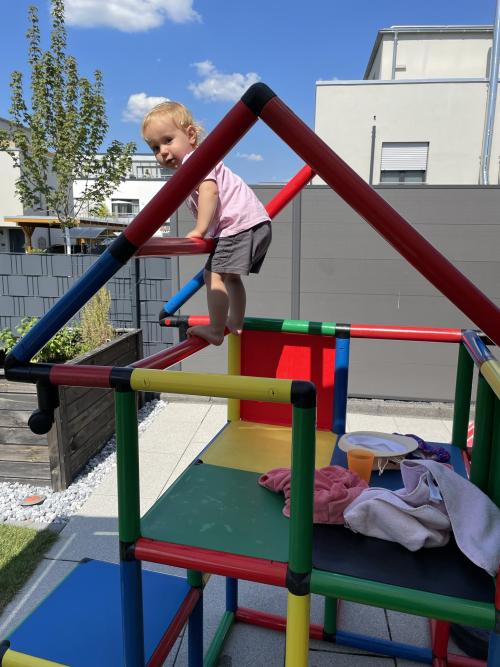 Now not only little Leni is happy, but also mom and dad. And grandma, who fortunately kept the QUADRO all these years and thus had the right gift for the whole family right away. She is looking forward to new pictures, now in the second generation.😊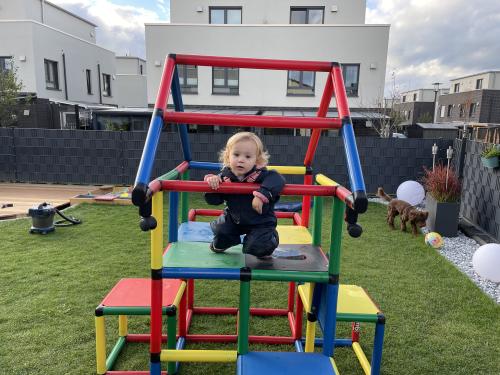 Do you also have a nice QUADRO story to tell? Then feel free to write us: [email protected]. If we like your story and want to report on it, we will honor that with free merchandise.