When Ida spotted a QUADRO construction at her friend's house, she said, "I want that too!" She got it - but much better. Her dad Michael is no less than a passionate hobbyist and tinkerer with imagination and lots of unusual ideas. And with lots of QUADRO experience.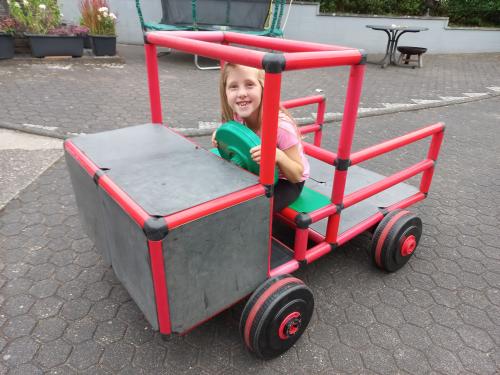 Ten years earlier, it started with five QUADRO pipes from the flea market. He quickly realized that they were not enough. Michael then bought a kit, two kits, then three. At some point there were five.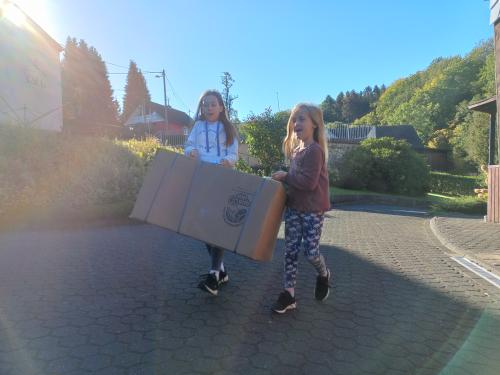 When one of his daughters asked for a jungle gym, it was clear to him that it had to be something out of the ordinary - average is too boring for him. He contacted QUADRO and presented us with his unusual ideas. We were immediately on fire and provided him with the necessary parts. The result was a vehicle with trailer and an airplane.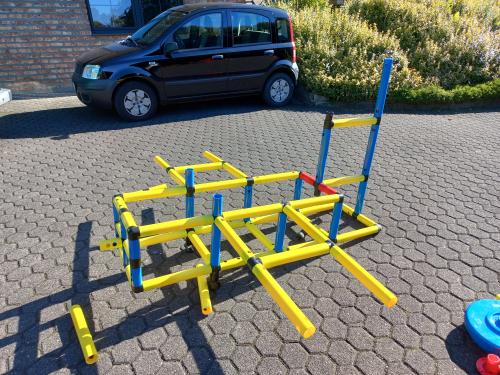 But not just a normal airplane: as a trained industrial mechanic, Michael attaches great importance to accuracy and has specially bought a drill to cut the parts for his needs. His airplane consists of special tubes that are not available in the QUADRO Shop. The tubes he used are 30 centimeters long, while at QUADRO we have 25- and 35-centimeter tubes on sale.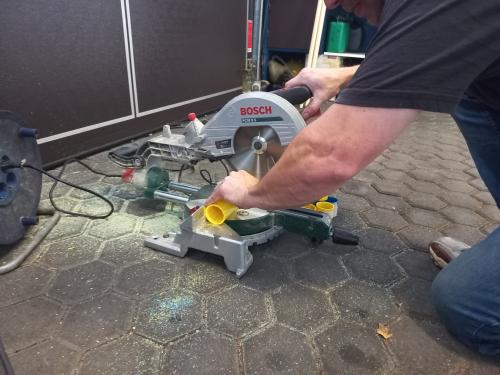 "Why this length of all things?", we wanted to know from the passionate craftsman. The explanation is very simple: for the propeller, the screw holes would only have disturbed, so he simply shortened the tubes. This way, no insects get inside and the construction looks fancier. He closed the tube ends with a tube cap because he knows from experience that frogs like to get in there. After all, the plane is in use in the yard - where it is, of course, an eye-catcher for passing walkers.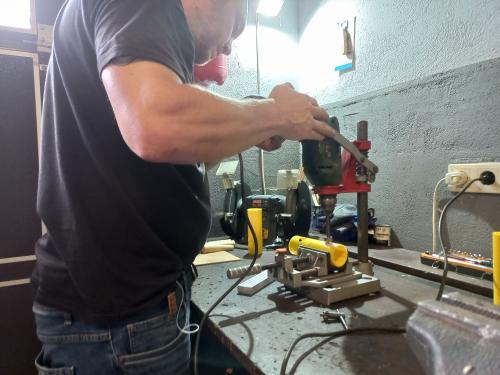 The icing on the cake is the propeller, which can be rotated. He has built it from two 5-way connectors, between them a 10-cm tube. His two daughters, Lena and Ida, of course helped, and so they now know the QUADRO components inside out. For example, they can tell the difference between a 3-way connector and a T-Connector. We think this is where the new QUADRO builders are growing up. 😊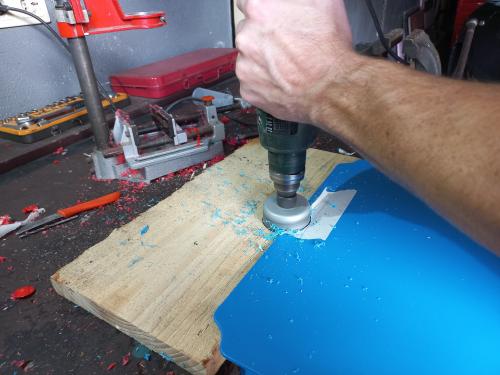 The wings of the aircraft are reinforced so that children could sit on them right and left without anything bending. They haven't tried it yet - but soon ...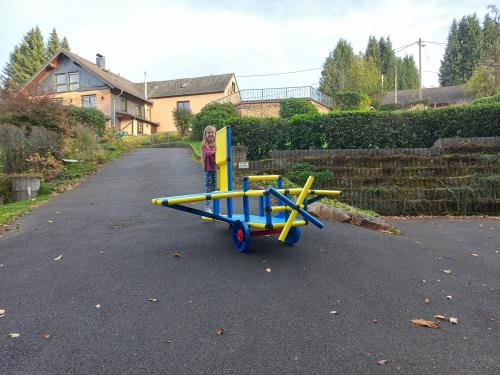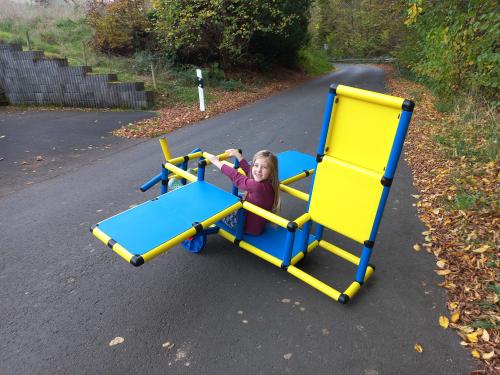 But the construction highlight is the car with trailer. While the big sister, Lena, is the engine and gives full throttle in the back, Ida sits inside. And then off it goes. The vehicle is the absolute burner when friends come along. Of course, they all want to ride it. Eight of them have already sat on it at the same time; the mini truck can withstand a lot.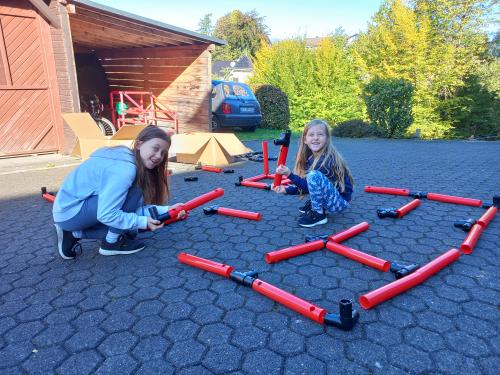 No wonder, Michael has helped himself with a long broom handle, which is even twice as long as the QUADRO wooden profile with 80 cm length to give the frame stability. At first it was just loose in the tube, but when the QUADRO screws were added, which reach all the way inside, the broomstick sat tight.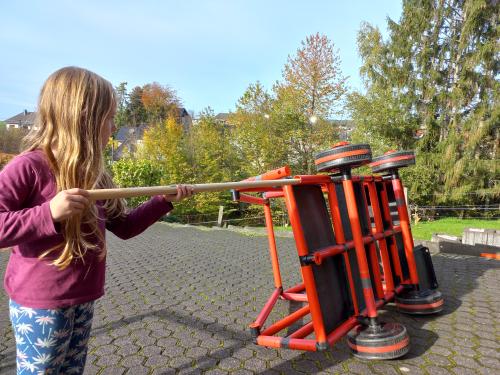 Dad made the trailer hitch out of a 4-way connector. This way they can drive with it as fast and far as they want.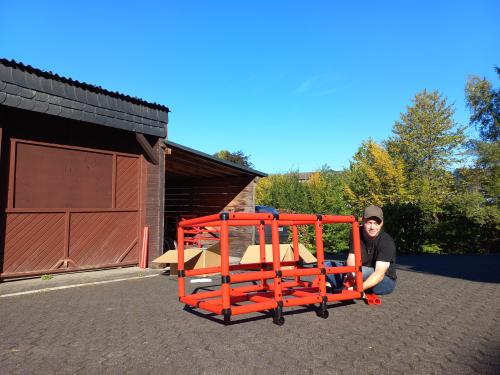 As one or the other may notice from the pictures, Michael has reused many parts; they are still from the 80s, when QUADRO was only made in red and black. It's amazing that they still work so well and are now in use again!
Michael himself is quite amazed at how resilient the QUADRO material is - and also uses it in his own projects, for example as scaffolding on a car trailer. A tarpaulin over it and the transport material is kept dry - and does not slide back and forth on the trailer.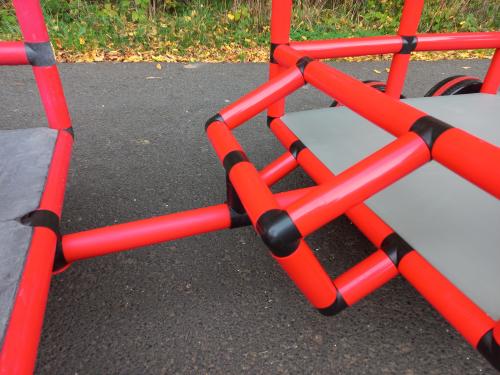 Of course, the constructions of the craftsman are not just put together; there are many hours of work in it. And also a lot of thought. Again and again, it gets tricky. When he succeeds to solve the problem, he is very happy. And with him the children, who benefit from the ingenuity of their father.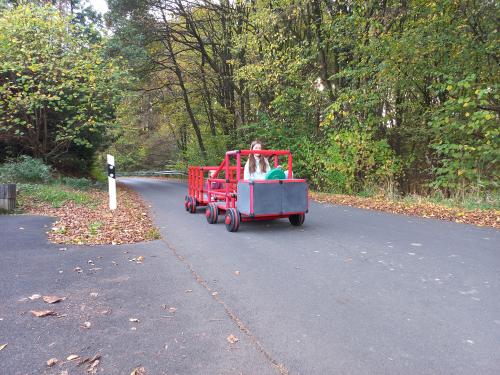 Michael is a real QUADRO fan. He has already new extraordinary ideas. We are excited about what he will present us soon, and of course we will support him with material to the best of our ability.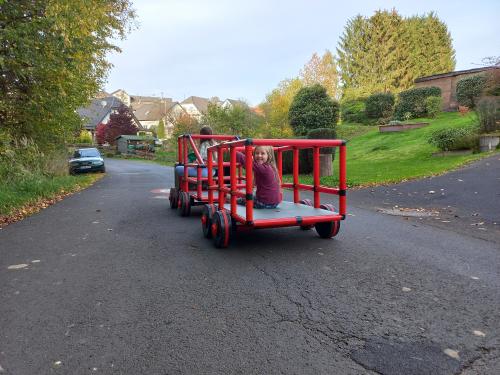 If you feel like the constructions, why not visit Michael on his YouTube crafts channel Kellerlacher and check out his QUADRO videos below.
And if you'd like to meet some more resourceful dads and their ideas, read both of our stories "Building around the corner with QUADRO" and "Pretty Edgy. QUADRO Accommodates Uncommon Design Features".